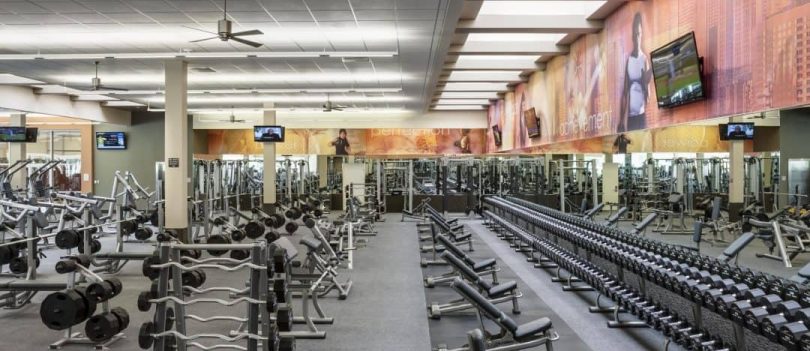 Traveling around the country for your career may make it difficult to find a steady workout routine that accommodates your schedule! As a travel healthcare worker, finding a gym can be tricky! 
Luckily, there are options for gym memberships that allow you to use your membership at any of their locations across the country! This is the perfect option for all gym lovers or people who enjoy staying active when traveling. 
While some of these options are more costly than others, pick somewhere that best fits your needs and budget! 
1 Planet Fitness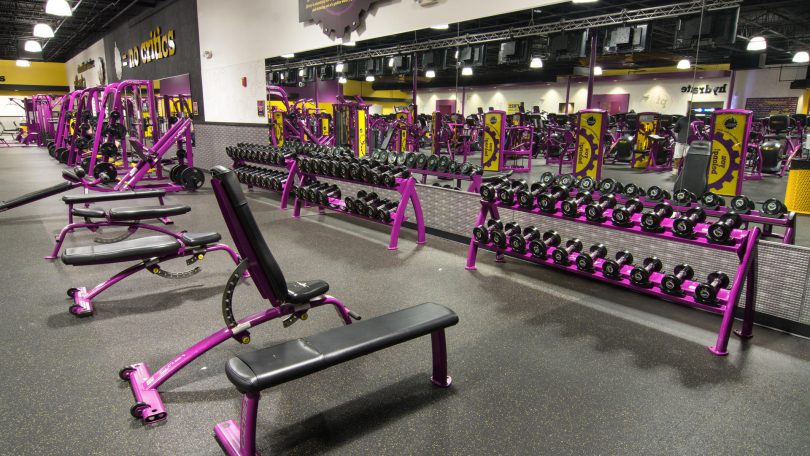 Planet Fitness is one of the most popular gyms for anyone looking to stick to the basics and get a good workout on, mainly because all locations are open 24 hours! They have a wide variety of machines to target most exercises. From cardio machines to ab machines and dumbbells up to 100 lbs., Planet Fitness offers you many options for you workout! As a traveler, you'd want to choose the Planet Fitness Black Membership, as it allows you access to any of their locations nationwide. This membership costs about $23 a month with a $39 annual fee (once a year). They offer showers and well-maintained locker rooms for anyone on the go! 
2. Gold's Gym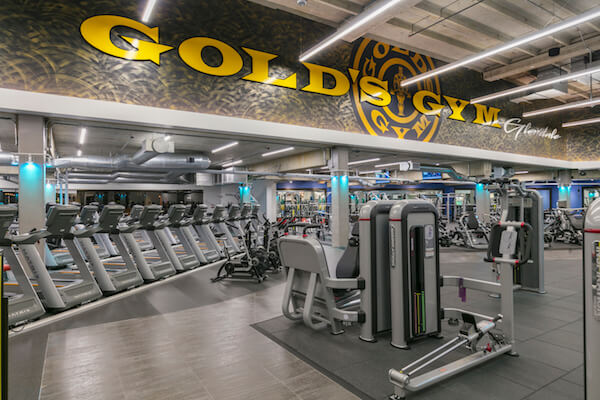 This gym is known for being the most popular out of the popular gym chains! While this gym is known for "lifting" purposes, they offer many cardio machines to get your heart rate going. If you're new to lifting or like the group workout environment, you can use one of their personal certified trainers or go to a group fitness class that they offer at all of their gyms! The cost of this gym varies based on which city you're in, but all are around the $55 a month range with a $59 startup fee. 
3. 24-Hour Fitness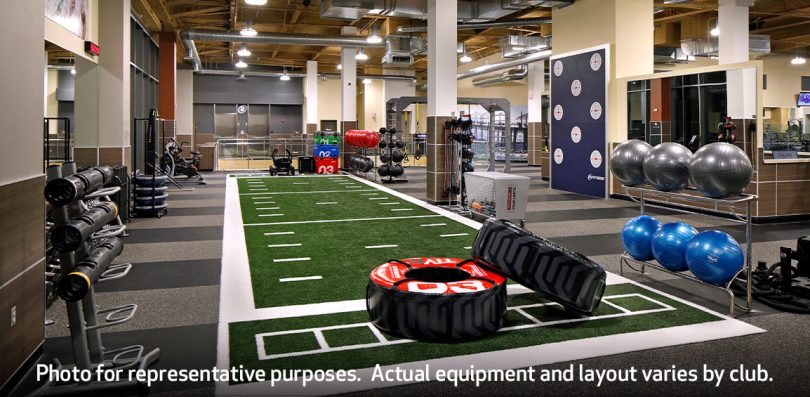 24- Hour Fitness is another great option for travel healthcare workers as their 24-hour gyms are perfect for those who need to work out at specific times. 24-hour Fitness is known to be a "step up" from the average Planet Fitness as they offer more variety with their free-weight barbell option and weight plates. They also provide group training for a wide variety of workouts such as HIIT, cycling, strength, and dancing. The cost of this gym ranges from $40-$50, depending on your location, with a $49 annual fee. 
4. OrangeTheory Fitness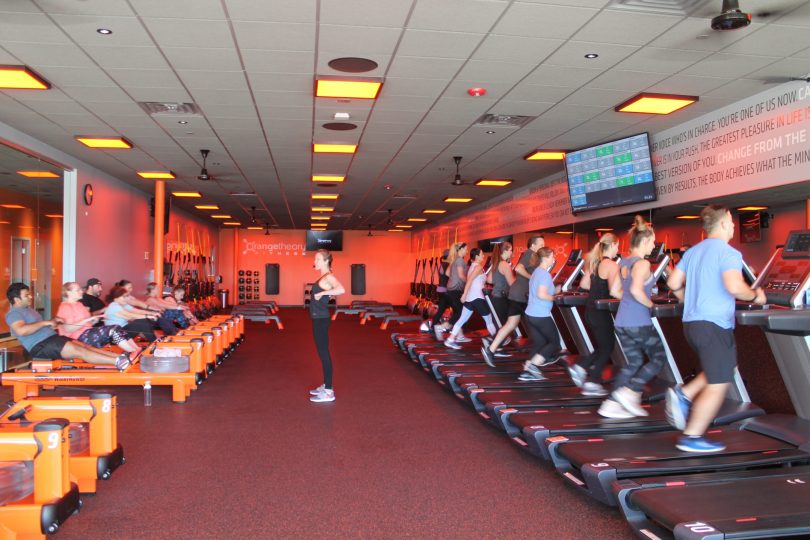 OrangeTheory is a gym where a certified OT coach leads each workout! The workout changes each day and is the same for every location! OT is an excellent workout for endurance training, strength training, cardio, running, etc. They offer heart monitors for members to wear to track their workouts and keep track of their workout statistics. Their known for their amazing community they create, so this is a great option if you're looking to meet new people! Their membership costs are more than your traditional gym, with memberships ranging from $60 to $160 depending on how often you go per week. 
5. Pure Barre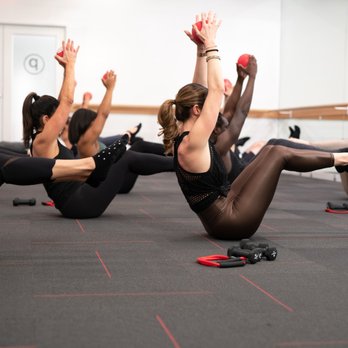 This studio offers group classes that combine pilates, yoga, ballet, and small movements. This type of workout targets strengthening the entire body and is just as challenging as traditional weight training but different as it's low-impact. The classes are typically 50 minutes long and vary in intensity. This gym costs more than most; you can expect to pay up to $199 each month for an unlimited membership. 
6. Crunch Fitness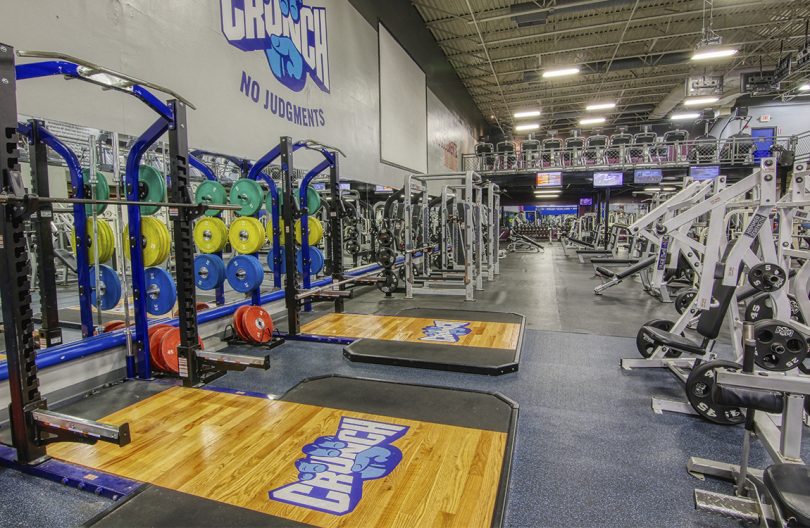 Crunch is an excellent option for those looking for a clean and friendly gym that offers a wide variety of equipment. It is a traditional gym where you get the strength training machinery, cardio equipment, free weights, and turf area. Some of their facilities offer saunas and spas! Access to all of their locations is about $22 per month with an annual fee of $15. 
Always remember that it can always be nerve-racking to try out a new gym. However, remember that every person at that gym is there for themselves, just like you are. If you're going to a traditional gym to do your own personal workout, it's a good idea to have a plan before going! No one knows where everything is on their first visit to a new gym, so never be hesitant to ask where things are. 
Find the place that works for YOU. Being more expensive doesn't always mean it's better for you; find somewhere which matches your lifestyle and goals! Constantly traveling to new destinations for work doesn't have to take a toll on your fitness and lifestyle goals. With plenty of gyms available nationwide, you can find a place to go that you're comfortable and happy with, no matter where you are!