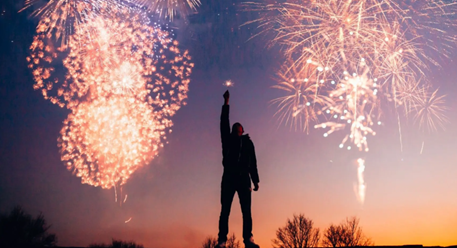 This year will be YOUR year!
Every year we all sit down and think of goals we would like to accomplish in the upcoming year—and then these goals get broken over time. This is the year to stop that cycle and achieve these goals! Here are five easy steps to help you to get the new year on the right track to make you feel accomplished!
BE REALISTIC WITH YOUR GOALS
Having realistic goals helps us reach our objectives faster and keeps us motivated and wanting more. This builds our confidence and self-esteem in our abilities. Setting realistic goals opens more opportunities that can be life-changing on so many Levels!
OUTLINE YOUR GOALS
Decide how you will deal with the temptation of falling off track. Outlining helps us stay consistent and organized. Consistency is key to achieving our goals!
TALK ABOUT YOUR GOALS
Do not keep your resolutions to yourself. Tell your friends and family members about them so that they will support you along the way. Talking about your goals will make them more realistic and motivate you to stay on track.
KEEP TRYING
If you have run out of steam sticking to your goals, don't give up! Taking a break is okay if you feel drained and need to recuperate. Just keep trying. Take it day by day! KEEP TRYING to reach that goal!
TRACK YOUR PROGRESS
If you are trying to achieve a goal, the more often you monitor your progress, the greater the chance you will succeed! Keep a journal to help you stay on track with your goals and reward yourself along the way!
This will be YOUR year to achieve all your New Years' resolutions!