Looking for a little adventure in Omaha? Visiting a speakeasy might be just the thing you need. The origin of speakeasies dates back to the prohibition era when selling alcohol was illegal. Often, speakeasies would have a password that individuals needed to know to get into the bar. Today, there are many bars that have adapted the concept of a speakeasy and will utilize things like passwords, passcodes, and colored lights for entry. Here are 5 speakeasies you can visit right here in Omaha:
Anna's Place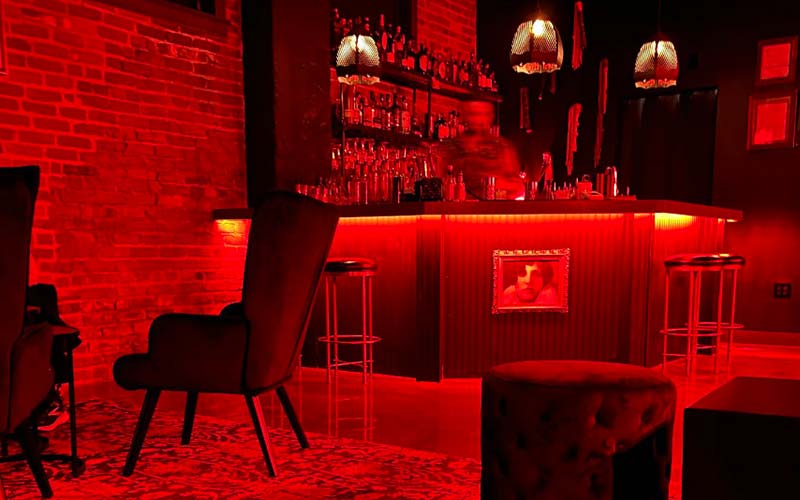 Anna's Place is named for an Omaha pioneer named Anna Wilson. This speakeasy is located inside the Indigo Hotel's lobby. In the lobby, you will find a lit door that is either green or red. A green light indicates that there is space available, and you can use the brass door knocker to notify someone that you are outside. A red light indicates that the bar is at capacity, and you will have to come back later. If you are looking for something different, Anna's Place offers a small and unique menu of artisan cocktails. The bar is also lit with red lights and has cozy furniture as their seating! 
Wicked Rabbit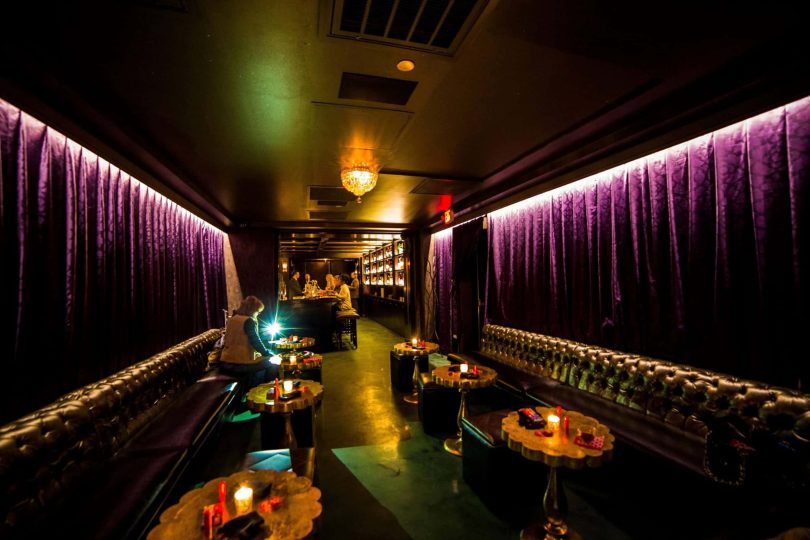 The Wicked Rabbit is an "Alice and Wonderland" themed speakeasy located inside Hotel Deco. This speakeasy is hidden inside the Looking Glass Cigars & Spirits. All you need to do is tell the associate inside you are looking for the Wicked Rabbit and someone will let you in. Once inside, you will be greeted with a dark and moody atmosphere. The Wicked Rabbit also serves amazing cocktails, some of which involve being lit on fire! 
Segreto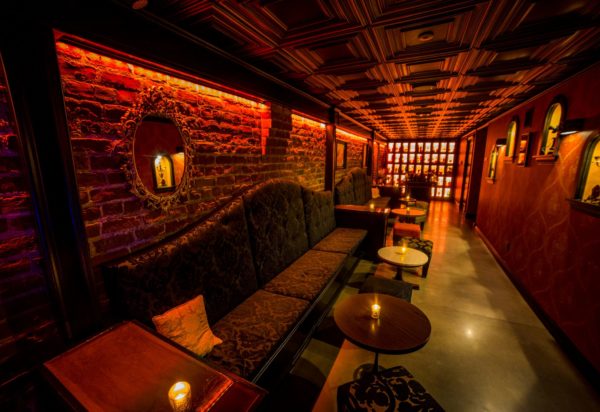 Segreto is one of Omaha's newer speakeasies located in the Blackstone District. To find the entrance, stop by Blackstone Social and follow the alley on the right side of the building. Continue going down the ramp until you see a black door with a window in the middle. This is the entrance to Segreto! Once inside you will notice a very relaxing and cozy environment. The overall theme of Segreto is the history of prohibition in Omaha. The unique cocktails on the menu also go along with this old-fashioned theme.  
 Barnato Lounge's Green Room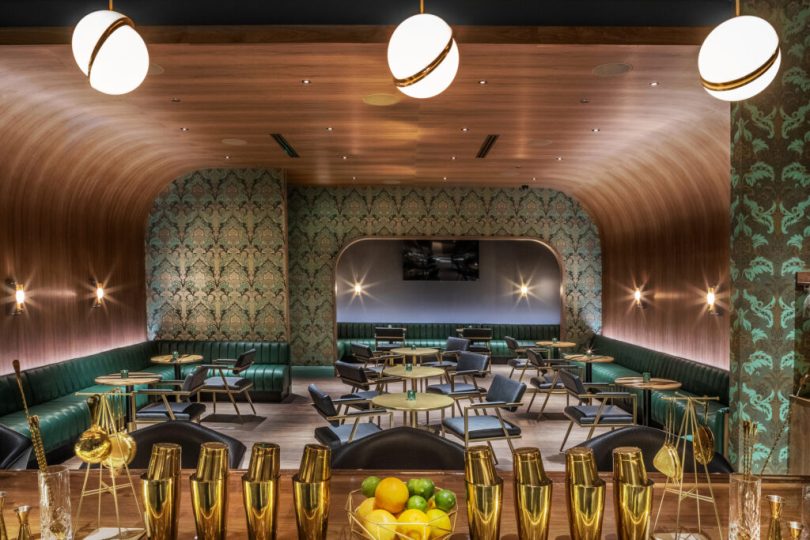 Barnato Lounge is a cocktail lounge in Village Pointe. Barnato often has live music, and their menu is full of beautiful cocktails. One thing some people do not know about Barnato Lounge is that there is a speakeasy located inside their kitchen. This speakeasy is called the Green Room, which offers artisan cocktails and delicious appetizers. To enter the Green Room, start by heading through Barnato's kitchen. In the kitchen, you will find a door that needs a passcode in the back of the fridge. Type in the passcode, 9016 and enter one of Omaha's best speakeasies! 
 Kaitei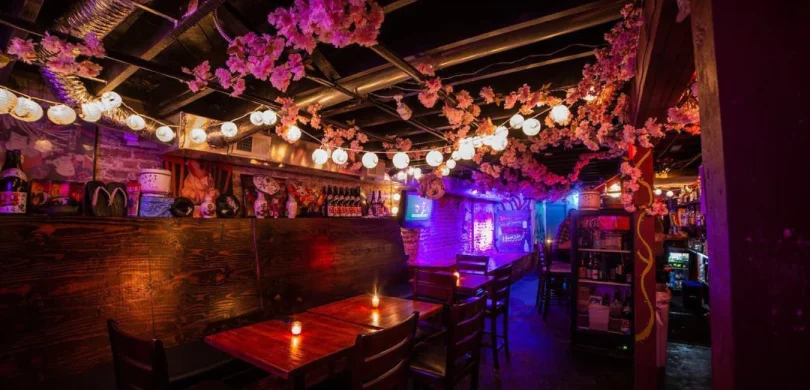 Kaitei is a speakeasy hidden underneath Ika Ramen in Benson. There are two ways to enter Kaitei and fulfill your speakeasy dreams! One way is to enter Ika Ramen and go down the steps that lead directly to Kaitei. The other way is to go to the alley behind Ika Ramen and find a door with a blue light above it. Kaitei offers a unique menu of cocktails and an artistic Asian-themed environment. Kaitei is the perfect place to visit if you are waiting for a table to open or if you are out and about in Benson!