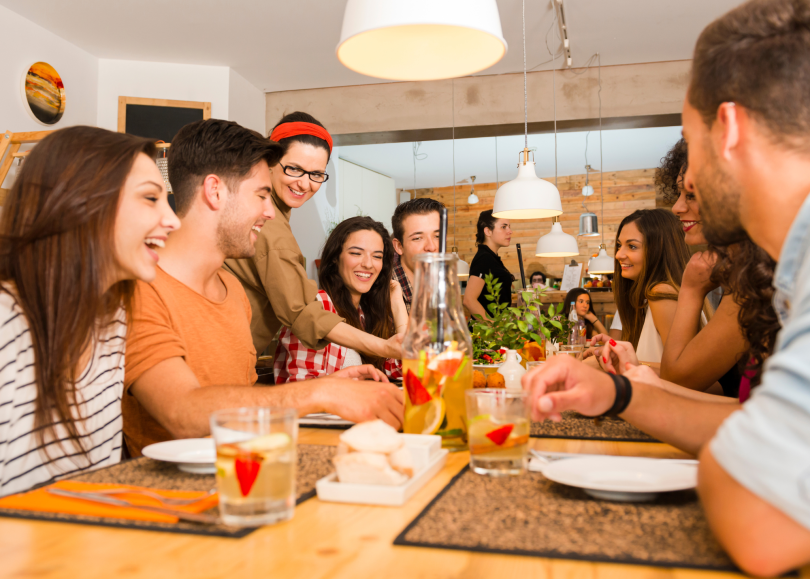 Do you feel like getting out of the office during lunch to grab some yummy food? We've got you covered with the top-rated & most delicious spots around both Titan Offices. 
With Village Pointe and Legacy being so close to both the North and South office buildings, this leaves you with plenty of options for various lunch options.
The Good Life Sports Bar & Grill: 1203 S. 180th St. Omaha, NE 68130 
Voted the #1 sports bar food in the Omaha area, this is the perfect spot to go if you're open to any food! They have endless options to fill your cravings, from burgers, sandwiches, nachos & wings to tacos & pizza. You can't go wrong here! There's plenty of seating available, and an open patio is available during the warm months. Take a look at their menu here. 
Mouth of the South: 16909 Lakeside Hills Plaza, Omaha, NE 68130
If you've been around Omaha lately, you're bound to have heard about this newer local hit. Mouth of the South serves up some of the best Southern Cajun Cuisine out of their scratch kitchen! This place is sure to have you leaving in awe. They also have daily deals: Mondays are buy one get one 50% off on burgers, Tuesdays are 25% off take-out orders, Wednesdays are kids eat free, and Thursdays are $2 off chef features! They also have award-winning bread pudding if you have that sweet tooth craving.
Take a look at their menu here. 
Paradise Bakery and Café: Village Pointe, 17305 Davenport St #101, Omaha, NE 68118
Paradise is the perfect spot to go if you're looking for a calm, cozy & relaxing environment. Lunch is the time to give your mind a mid-day break and take a breather! Spot by Paradise with your favorite book or headphones to queue up your favorite podcast. They serve seasonal favorites with soups, salads, sandwiches, and some of the best-baked goods! There's even an espresso bar inside to fulfill your caffeine fix.  
Take a look at their menu here. 
SPIN! Pizza: 17520 Wright St #1, Omaha, NE 68130
Are you feeling like sitting down for some delicious pizza that's served fresh and precisely to your liking? Spin is just where you need to go. They serve up delicious Neapolitan pizza that you can customize to your liking. If you're not feeling like pizza, they also have sandwiches, salads, soups, pasta & gelato! On warmer days, they open up their patio, which has plenty of comfortable seating. 
Take a look at their menu here.